We've moved comfortably into a new year, making it appropriate for a continuation on the path we trod in late 2015, describing the key elements that constitute that part of our nation that we typically refer to simply as "the economy."
You likely recall that in the first article in this series we divided our focus among the U.S. Federal Reserve System, our national debt, and the area that sops up the greatest amount of our federal funds: our myriad of entitlement programs. Next came the second piece, with its looks at the calculation of real unemployment, our nation's sky-high tax rates, and the steadily-expanding and administratively-created regulatory quagmire.
We'll now conclude our economic "flyover" with quick ganders at three other current aspects of U.S. finance. First up will be the controversial issue that the national vernacular generally dubs "Obamacare." We'll then follow with quick looks at the calls for a substantial hike in our minimum wage and at the bulging rate of immigration into the U.S.
Once we've completed that final trio, we'll have yet another topic for you, one that stands to garner immense attention as 2016 progresses. As you know, the bevy of presidential candidates each have proposed changes in our federal tax code. But since it'll be difficult as we move through the primaries to locate a source that'll provide a single overview of those proposals, we'll take it upon ourselves to create one for publication later in February.
Our New Healthcare Malady
As promised, we'll begin by taking a glimpse at Obamacare. As even the most casual observer knows well, President Obama took the oath of office in early 2009 bent on saddling us with government-controlled healthcare. And in March 2010 he signed into law the fruits of his most fervent desire. A Department of Health and Human Services document subsequently explained that, "The (Affordable Care Act) put in place comprehensive health insurance reforms that put consumers back in charge of their health care....The Affordable Care Act is working to make health care more affordable, [sic] for families, seniors, businesses, and taxpayers alike." (Apparently HHS doesn't realize that families, seniors, and businesses are all typically subsumed under the taxpayer rubric.)
Fine, but in 2013 alone the act resulted in a catapulting of the country's average healthcare premium by a whopping 41%. That, of course, was directly opposite of the $2,500 in individual annual savings that our citizenry had been promised. Sadly, 2016 looks to be a real doozy for all the groups mentioned above. You see, this year the so-called employer mandates kick in like so many enraged mules, especially for companies with between 50 and 99 full-time employees that have previously been exempted from full participation. And those with more than 100 workers will see their coverage requirements hiked from 70% to 95% of those on their full-time payrolls.
There are numerous other aspects of Obamacare and its progress -- or lack thereof -- that warrant mention, something not typically rendered these days by the mainstream media. For instance:
One of the key justifications for the act's passage was the meaningful reduction that supposedly would result from the 30 million to 45 million people then purported to be uninsured. However, as Forbes has noted, a realistic estimate may indicate that fewer than a paltry 7% of that base may have subsequently gained coverage.
In the past year -- especially during the latter half of 2015 -- many of the co-ops tied to Obamacare failed. A key result could be that healthcare providers will be left holding substantial financial bags in cases where there are no backups. For instance, when co-op Health Republic Insurance of New York plummeted down the proverbial tubes, providers were left with $165 million in uncovered charges.
Even the Congressional Budget Office is prophesying that, rather than benefitting our nation's job picture, the costs associated with Obamacare will probably shrink our country's workforce by a couple of million full0time participants within a decade.
So, as analyst Edward Morrissey has noted in assessing the act's fundamental foibles, "Under any other circumstances, a program that failed on its promises so badly would have all sides moving quickly to repeal it and work on a replacement. Don't bet on that outcome from this White House and its dwindling number of Democratic supporters on Capitol Hill."
Shooting the Minimum Wage Works
Analyzing the economics of the U.S. minimum wage is far less complicated than is assessing our limping new healthcare system. That minimum currently sits at $7.25 per hour, obviously a pittance. We'd all like to have each and every worker earn several times that figure. And indeed, last summer presidential candidate and Vermont Senator Bernie Sanders introduced a bill in the Congress calling for a hike to $15 an hour. On top of that, the senator would like to send your offspring to college for "free." Huh?
Those are lovely notions, senator. In fact, shouldn't we target a $75 hourly wage minimum? Perhaps even a socialist can be sobered by the obvious supply-demand impossibility implied by that over-the-top suggestion.
Christians Being Banned From the Refugee Bandwagon
Finally, there's the phenomenon of our nation's borders being traversed by hordes of immigrants and refugees from much of the world. The media have been far from reticent on this topic, but there are some key aspects of it that they've studiously avoided.
You've undoubtedly heard the figure that's been bandied about for years now to the effect that somewhere near 11.3 million illegal immigrants are currently ensconced in the U.S. of A. That's likely become a bogus measure, with more than a few analysts maintaining that the real number could now be as much as four times higher. The economic implications of the daily surge in whatever the true count may be should be obvious.
What's less apparent, especially as it relates to refugees from increasingly-important Syria is the paucity of non-Muslims included in that lengthening parade. While no fresh numbers are available, as recently as late 2015, entrance figures covering several years included just 53 Christians, along with a contingent of Druze, Baha'is, Yazidis, and Zoroastrian believers that could be enumerated on just a pair of hands.
That, from a Syrian Christian population that before the country's war numbered 2 million, but by now has been almost completely decimated. Conversely, in 2014 alone, we brought 15,470 Somali refugees to our country, essentially all of whom were Muslim.
There's far more to be said about this underpublicized subject, most of it with potentially deep economic and political implications within the U.S. For now, however, let's simply note that the refugee issue is one that you should know far more about than you are, or likely will be, told.

More about the author, David Lee Smith
As a consultant and contributing author for American Values Investments, Inc. David Lee Smith is an economist, investment analyst, and writer. He and his wife, Virginia, are active members of Christ Our Savior Lutheran Church and often enjoy attending sporting events especially UT football, basketball and tennis.
---
MARKET COMMENTARY - January 2016
​
George Parks, CFP - Chief Investment Officer
The first month of 2016 turned out to be something of a three-ring circus for the securities markets. Ditto, of course, for crude oil prices. And yet there is still much to be gained by transposing economic events from 2015 into early probabilities for the markets' behavior this year.
Clearly the key underlying news for the market last year involved whether or not the Federal Reserve would tear itself away from its years-long stimulus posture and initiate what was expected to become a series of boosts to interest rates. With all manner of economic indicators ascending and descending abruptly throughout the year, however, it took until December, when stockings had been hung by chimneys with care, for the Fed to begin to nudge rates upward.
The Role of Rates
Our rearview mirror assessment tells us that, when rates are low and rise modestly, equities have historically done well. And while increasing interest rates typically benefit the underlying currency, there's also something of a dichotomy regarding industries that tend to benefit from rising rates, versus those that fare less well. For instance, financial companies are apt to see their fortunes improve during times of judicious rate hikes. But companies that rely on financing activities -- industrials and utilities, for instance -- find their circumstances less rosy as rates levitate. At the same time, as the dollar strengthens, exporting companies tend to be hit by increasing headwinds.
The Bouncing Crude Price Ball
Those with tendencies toward queasiness during roller coaster rides would have been well advised to have limited their attention to crude oil prices during the first month of 2016. Crude levies, which slid during most of the past year, saw their proverbial bottoms fall out through much of January, only to improve somewhat as the month neared its conclusion.
Obviously crude prices will be a global wild card throughout the remainder of 2016 and beyond. That's especially the case amid the strain that the recent severe reductions have put on a host of national economies, clearly including Russia. But regarding our own key interest, the U.S., the optimum trend for 2016 would seemingly be a slow rise in crude costs, which would especially benefit the energy industry, which took severe hits to fundamental operations and share prices in 2015.
Consumer Confidence and This Year's Election
Consumer confidence has steadily increased during the past several months, as indicated by the performance of consumer-related companies and surveys. It's important to note that more than two-thirds of our nation's gross domestic product is tied to consumer spending. As such, it's encouraging that the confidence measures ended 2015 at the highest levels since the "great recession." However, a spike in inflation or a geopolitical cataclysm could reverse that picture almost immediately.
Bullish or Bearish Ballots?
It's also hardly a secret that another item of supreme importance to the economy in 2016 will be November's quadrennial election. Traditionally, presidential election years have been positive for the equity markets. But at this juncture, claiming any real accuracy in predicting November's results would be foolhardy. Should forecasting potential emerge from its current fog at some point, however, expect meaningful reactions from the markets. In any event, government spending is certain to remain problematic for the economy and, consequently, the markets.
Investor sentiment, both professional and individual, has entered the new year distinctly on the bearish side of the coin. While some claim that the bull has more life in it, a rocky start to the year does not usually bode well for equities. And while the preponderance of stocks appear to be closer to fully priced than fairly priced -- albeit not overpriced -- all signs point to a perpetuation of January's volatility.
We must also note that, despite the Fed's late-year rate increase, there remains a bevy of opinions regarding whether the move presaged a trend, or whether the central bank remains sufficiently concerned about the economy that it will treat its recent hike as a singular event.
Our Leanings at American Values Investments
Given all of the above considerations, American Values Investments' strategy for 2016 is unlikely to change significantly from the prior year. Indeed, the factors we are presently considering include:
The current relevance of the materials area
Whether additional weight should be given to the consumer sectors
Whether large cap stocks are now better positioned than small caps
In addition, our microanalysis could result in some tweaks to individual stocks within certain sectors. And also of supreme importance, our annual "values" review conducted by our research department could also influence some portfolio changes. But since that review likely won't be completed before mid-March, the markets may have provided us with more information by then.
---
CULTURAL PERFORMANCE - Fourth Quarter 2015
This section report on the "cultural" performance of American Companies. It highlights specific ways, during the quarter, these companies have performed in helping America become a better and brighter "City upon a hill".
Lowe's Companies (LOW) donated $500,000 to American Red Cross Disaster Relief in response to help communities in the southeast impacted by historic flooding
Goodyear Tire and Rubber Co. (GT) and the U.S. Marine Corps Reserve conducted their fifth joint maneuver benefiting the Toys for Tots Foundation at Goodyear's U.S. blimp bases in Ohio, California, and Florida. These events provided the public with an opportunity to make a donation to Toys for Tots while enjoying a close-up view of the airships.
Kohl's Corporation (KSS) has an Every Purchase Helps Kids Program where 100% of the net profit from the sale of certain items will be donated to kids' health and education initiatives nationwide. More than $274 million has been raised since 2000.
Eastman (EMN) was honored with a Glassdoor Employees' Choice Award, recognizing the best places to work in 2016. The company ranked 11th in the large business category. The Employees' Choice Awards program, now in its eighth year, relies solely on the input of employees, who elect to provide feedback on their jobs, work environments and companies via Glassdoor. This is the third consecutive year Eastman has received the award.
Coca-Cola Bottling Co. (COKE) supports With Open Eyes, a mission organization, which mobilizes messengers to serve those in need. The primary focus is to support indigenous pastors called "Mobile Messengers" with the means of transportation, so that they may go forth, evangelizing and growing the ministry of Jesus Christ.
---
INVESTMENT PERFORMANCE as of December 30, 2015
Although investment performance is not our primary goal we believe financial rewards often result for companies whose management teams pursue a values-driven approach to business. Therefore, if we maintain our "values first" approach to stock selection we feel we have a reasonable opportunity for satisfactory long-term financial results.
​- Carter LeCraw, CEO
| | | | | | |
| --- | --- | --- | --- | --- | --- |
| 12/30/2015 | 1 yr (simple) | 3 yrs (annual) | 5 yrs (annual) | 10 yrs (annual) | Since inception 12/31/09 (simple) |
| Americans Hero Equity | -2.13 | +8.65 | +8.31 | +6.56 | N/A |
| American Hero Index | -5.07 | +9.20 | +8.88 | N/A | +89.42 |
| Wilshire 5000 Equal Weight | -4.26 | +12.56 | +10.09 | +7.39 | +82.40 |
| S&P 500 Total Return | 1.38 | +15.13 | +12.57 | +7.60 | +107.98 |
| Dow Jones Industrial | 0.21 | +12.66 | +11.30 | +7.75 | +95.85 |
---
Research Quarterly Summary as of December 30, 2015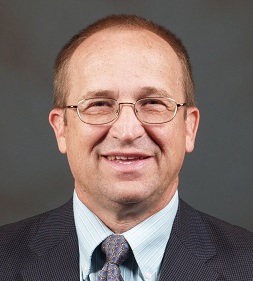 Benny Van Huss Research Analyst
American Hero Companies - beginning of quarter - 124
Public companies considered for Hero designation - 12
Public companies gaining Am Hero designation - 1
Public companies losing Am. Hero designation - 0
Am Hero Companies receiving annual review - 0
American Hero Companies - end of quarter - 125
American Hero Company candidates - end of quarter - 54
More information about our research methodology can be found in the American Hero Companies section of our web site.