We hope you enjoy this expanded quarterly edition of our newsletter. Topics are listed in the blue column on the left.
Sincerely,
The American Values Team
January 2014
---
American Hero News


Market Economies with and without Churches


by Carter LeCraw

January 17, 2014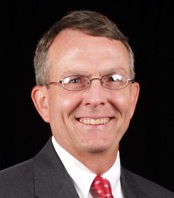 Would China's economy benefit from the spread of Christianity in that country? "Yes", is the simple answer given by Zhao Xiao, a prominent Chinese economist who spent several months in America trying to discover the reasons for its strong economy. His conclusions, which created quite a stir in China, were outlined in his article entitled, "Market Economies with Churches and Market Economies without Churches". Later, in a PBS interview Zhao said it was the first time in 20 years since China began "opening up" that someone in economics compared market economies based on morality. Interestingly, Mr. Xiao was not a Christian when he wrote the article but was merely making observations "coolly and rationally" as a scholar.
Certainly, this is reminiscent of Frenchman Alex de Tocqueville's findings from his trip to America. His work, Democracy in America, has been the focus of much discussion over the last century as philosophers and pundits have sought reasons why America has become such a radiant light on the world's stage. Zhao's conclusions are remarkably similar to De Tocqueville's even though their conclusions are separated by over 150 years. Consider these similarities:
Alex De Tocqueville (traveled to America in 1831):
Upon my arrival in the United States the religious aspect of the country was the first thing that struck my attention ... I sought for the key to the greatness and genius of America ... Not until I went into the churches of America and heard her pulpits flame with righteousness did I understand the secret of her genius and power. America is great because America is good, and if America ever ceases to be good, America will cease to be great.
Zhao Xiao (traveled to America in 2002):
During that time, I went to America to observe and study what kind of differences there are between the market economies of the United States and China. The one fundamental difference I discovered is that, in America, there are churches everywhere. ... I found out that there is a foundation of morality behind the American market economy. In China, on the other hand, we have concentrated a lot on economic reforms but have not paid much attention to that moral foundation. We still need a transition in the area of morality. Only then can this kind of organic transformation be a thorough reform.
Thanks Mr. Xiao for your willingness to shed light on the importance of true religion; not only for our personal lives but also as the foundation for whole economic markets. Zhao Xiao will be in America again this spring. I trust he will find many of our businessmen still relying on the Bible for inspiration and direction.
(More about from Xiao's conclusions is planned for our next article.)
Carter LeCraw, CEO
American Values Investments, Inc.
---
Investment Commentary
​January 2013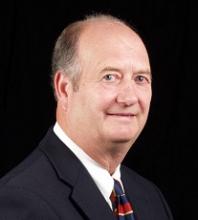 I distinctly remember a discussion from back in the formative stage of American Values investments, when Carter LeCraw made the comment that a 'bull or bear case could be made for any investment'. Over the last ten to twelve years I have come to realize most arguments are either from a fundamental, technical, or emotional perspective. Furthermore, any position can seem completely irrelevant due to an unknown or unexpected geo-political event.
As I reflect back to my economic studies in college, it is easy to recognize various bull and bear cycles. Looking back over my lifetime and even the whole history of equity markets those cycles are there, but there is a very distinct overall upward trend. Fundamentals have also tended to improve over time. Technical and emotional factors have tended to vary between paralleling, exceeding, and lagging fundamentals, thus bull and bear cycles. The bear cycles are very real and can be financially and emotionally painful. A good financial plan with the proper asset allocation is certainly in order to weather the difficult storms.
As the New Year begins, economic reports indicate the economy is poised to continue its upward movement and perhaps pick up a little speed. At the same time company profits/fundamentals are at historical highs. So are stocks going to follow suit or are they ready to take a breather and let the fundamentals catch up with the strong price gains of 2013? Time will tell. Historically, stock prices have tended to move well past fundamental fair values before pausing or correcting. There are always exceptions. Increasing interest rates have not necessarily been bad for equity performance, but significantly high interest rates have tended to dampen equity performance. Historically, stock prices have tended to go up during times of economic growth until the ten year treasury yield nears six percent. Currently that yield is three percent.

During the first quarter of 2014, most likely early to mid-march, the American Hero Models will be rebalanced. There are several benefits to rebalancing including exercising the 'buy low, sell high' discipline, preventing over concentration, and capturing potential alpha from equal weighting. The advantages of this time frame are to keep gains for taxable accounts long term and the use of year end financials for evaluating any changes to the model. In addition to individual company results, this is when macroeconomic factors are most likely to affect diversification/sector allocation decisions.
George Parks, CFP
Chief Investment Officer.
More information about our investment strategy and process can be found on our web site in the Investing Section.
---
Research Summary
​as of 12/31/2013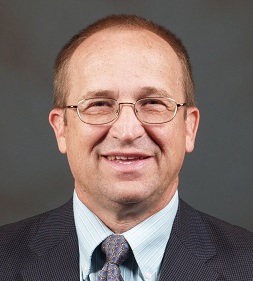 Benny Van Huss Research Analyst
American Hero Companies - beginning of 2013 - 118
Public companies considered for Hero designation - 46
Public companies gaining Am Hero designation - 7
Public companies losing Am. Hero designation - 11
Am Hero Companies receiving annual review - 117
American Hero Companies - end of quarter - 114
American Hero Company candidates - end 2013 - 41
More information about our research methodology can be found in the American Hero Companies section of our web site.
---
Investment Performance
as of December 31, 2013
Investment performance is not our primary goal. Nevertheless, we believe financial rewards often result for companies whose management teams pursue a values-driven approach to business. Therefore, if we maintain our "values first" approach to stock selection we feel we have a reasonable opportunity for satisfactory long-term financial results.
​-Carter LeCraw, CEO
| | | | | | |
| --- | --- | --- | --- | --- | --- |
| 12/31/2013 | 1 yr (simple) | 3 yrs (annual) | 5 yrs (annual) | H Equity inception 4/30/04 (simple) | H Index inception 12/31/09 12/31/09 (simple) |
| Americans Hero Equity | +23.23 | +12.73 | +17.20 | +130.04 | N/A |
| American Hero Index | +30.26 | +15.25 | N/A | N/A | +89.51 |
| Wilshire 5000 Equal Weight (main benchmark) | +42.81 | +17.43 | +27.32 | +157.29 | +82.67 |
| ​S&P 500 Total Return (see note 4) | +32.39 | +16.18 | +17.94 | +104.10 | +80.44 |
Disclosures
Figures are shown as percentages (%).
An allowance of .6% per annum (60 basis points) for fees and/or expenses has been deducted from both models which reflects an estimate of fees charged by American Values Investments. Most financial advisors will charge additional fees. No fees were deducted from the benchmark return figures.
The primary benchmark is the Wilshire 5000 Index Equal Weight which contains over 6,500 stocks that trade in the U.S. including issues on the New York Stock Exchange (NYSE), NASDAQ Stock Market, and the American Stock Exchange (AMEX). It is often referred to as the 'Total Market Index' because it covers a wide variety of publicly traded companies. Performance assumes all dividends are reinvested; you cannot invest directly in the index. We use an "equal weighted" index as abenchmark because once each year we adjust all of our holdings so that each individual stock position represents an equal dollar amount (or close to an equal dollar amount) of the portfolio.
We believe the Wilshire 5000 Equal Weight index is a reasonable benchmark on which to evaluate the financial effectiveness of our individual equity selections. The S&P 500 Total Return Index is shown to give an idea of how an "equal weighted" strategy might compare to some of the more traditional "cap weighted" indexes.
The above figures were computed by a third party, Bridge Portfolio. They reflect the performance of our models which is not necessarily the composite performance of all accounts invested in these models.
One, three and five year figures are annual percentage returns. The "since inception" returns are simple, cumulative returns.
The figures are not audited and do not represent performance of individual accounts.
The American Hero Equity Model is a concentrated (20-30 stocks) selected exclusively from the American Hero Universe, equal weighted representing at least 7 of 10 sectors as defined by Standard & Poor's. The stocks can range from small to large and from value to growth as defined by Morningstar. Any sector represented is at least 50% of the S&P 500 weighting and no more than 200%. No stock represents more than 5% of the model at initial purchase. The model is rebalanced annually. The stocks are selected based on a proprietary investment merit analysis based on 10 -15 fundamental matrices.
The American Hero Index Model consists of the total American Hero Company Universe of 100-125 public companies. To be included in the American Hero Universe a company must score a minimum 380 out of 500 on a proprietary analysis of the company's corporate culture. The analysis focuses on the four key values of Integrity, Humility, Diligence, and Caring.
Past performance is no assurance of future results. Investing in equity markets involves risk; you could lose a significant portion or all of your original investment. All recommendations are based on our experience and may or may not have been profitable in the past, now or in the future. These performance figures may not reflect the impact that material economic and market factors might have had on our decision making if we had actually managed clients' accounts.