Here is our expanded quarterly newsletter for the third quarter of 2013. Along with an article it contains:
Investment Commentary - George Parks, CFP
Research Update - Benny Van Huss
Investment Performance
Sincerely,
The American Values Team
October 2013
---
American Hero News


American Financial Group, American Hero Company


by David Lee Smith

October 15,2013
​(original article released October 2, 2013)

​American Financial Group (symbol AFG), an insurance provider headquartered in Cincinnati, Ohio, is making a concerted effort to operate its business on a core set of principles and values. As a result it scored 427 out of 500 on our unique values rating system which qualifies it to be designated an American Hero Company. Although AFG scored well in most of our 15 scoring categories it scored particularly well in Mission/Vision/Values statements, Teamwork, Employee Relations, Giving and Ministry.

​AFG makes some definite statements about its commitment to values. It would be hard for them to publicly make such statements if they were not striving to follow through. Here are a couple that stand out: "We believe in doing the right thing for both the company and ourselves and should be proud of our choices, not embarrassed or ashamed of them." And, in regards to employees: "When Great American employees speak, the company listens. We value our Employee Opinion Surveys and how employees feel about working for our company." Our research indicates these comments are actively supported by company management.

Outside sources have recognized the strength of AFG. Its subsidiary, Great American Insurance Group, has received a financial strength rating of A (Excellent) from A.M. Best since 1908. This same subsidiary was recognized by the Cincinnati Enquirer as one of the "Top Places to Work" and was also noted as one of the healthiest companies in America by Interactive Health Solutions.

One of the most revealing places to find out honest information about a company is at www.glassdoor.com, an internet site where employees can post anonymous comments about their company. One employee wrote the following: "Even though this is a large corporation, because of the philosophy of the CEO, Carl Lindner, you feel that they really value their employees, as compared to other large companies. Working there you almost feel like extended family. In his annual video address to the employees, and in the annual report, Carl always thanks Jesus. While one may not believe as the Lindners do it is nice to work for an organization that does appear to follow Christian principles." Another possible reason for the company's favorable employee relations is their unique "Social Contract", which is a corporate document that offers guidelines on how employees have decided to treat one another.

CEO Carl Lindner is also personally active in the charitable arena. He and his wife, Martha helped establish Cincinnati Hills Christian Academy. This private, non-denominational, K-12, Christian school has grown significantly, now with approximately 1,400 students, and has become a national model of excellence in urban education. Not only are the Lindners personally willing to donate to Christian ministries the company he leads has developed specific insurance programs for religious organizations.

We are grateful that for public companies like American Financial Group, whose management is continually striving to value their employees, their customers and their communities. It is our goal to support these companies by including them in one or both of our portfolios. We gain satisfaction from of helping companies that are, in turn, helping America become a better and brighter "City Upon a Hill".

​
More about the author, David Lee Smith
As a consultant and contributing author for American Values Investments, Inc. David Lee Smith is an economist, investment analyst, and writer. He and his wife, Virginia, are active members of Christ Our Savior Lutheran Church and often enjoy attending sporting events especially UT football, basketball and tennis.
---
Investment Commentary
October 2013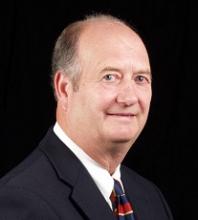 ​As is the case with each of these articles, it is being written shortly after the end of the quarter and just before the release of quarterly earnings. The results from last quarter's earnings were generally positive; however there was a tone of caution for this quarter and next. It will be interesting to hear and see the third quarter results and expectations for the rest of this year and the beginning of next year over the course of the next couple of weeks. For the most part the stocks in the American Hero Index would be considered quality stocks from a fundamental analysis. Furthermore, due to the nature of the America Hero Investment Merit Standards the twenty four stocks in the concentrated model would all be considered quality or high quality stocks from a fundamental perspective.
The third quarter was a bit kinder to both the American Hero Equity and American Hero Index models relative to the benchmarks. It appears a couple of the standards have been providing more impact in overall performance lately. As mentioned above the stocks are primarily quality stocks which typically have less volatility. One of the criteria in the investment standards is for low volatility. Therefore, it would be expected that the American Hero stocks would not go up or down as quickly as the overall market during times of high volatility. There are studies that indicate lower volatility has enhanced performance over time.
Speaking of volatility, the macro unknowns that influence markets in the short term are those of geo-political events. The current political environment has the potential of high volatility while those of geography seem to have settled down for the time being. The political debates over the budget and debt ceiling could cause some market gyrations. Over the long term the economy should have more impact. Interest rates rose rapidly from the end of the second quarter through the first part of the third quarter and have since taken a breather. Rising interest rates typically correlate with an improving economy particularly when rising from a low base. The current rate of the ten year treasury is still below three percent. Historically stock prices have increased during time of rising interest rates until the ten year treasury reaches six percent. In the short run, stocks may react negatively to rising rates but over the long term they are likely to have a positive trend, until rates are much higher than current levels.
George Parks, CFP
Chief Investment Officer
More information about our investment strategy and process can be found on our web site in the Investing Section.
---
Research Summary
as of September 30, 2013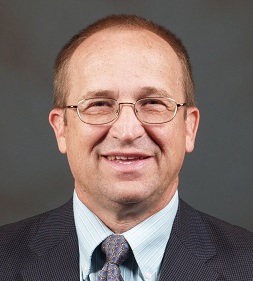 Benny Van Huss Research Analyst
American Hero Companies - beginning of quarter - 113
Public companies considered for Hero designation - 9
Public companies gaining Am Hero designation - 3
Public companies losing Am. Hero designation - 2
Am Hero Companies receiving annual review - 0
American Hero Companies - end of quarter - 114
American Hero Company candidates - end of qtr - 42
---
Investment Performance
as of September 30, 2013
Investment performance is not our primary goal. Nevertheless, we believe financial rewards often result for companies whose management teams pursue a values-driven approach to business. Therefore, if we maintain our "values first" approach to stock selection we feel we have a reasonable opportunity for satisfactory long-term financial results.


​~ Carter LeCraw, CEO.
| | | | | | |
| --- | --- | --- | --- | --- | --- |
| 9/30/2013 | 1 yr (simple) | 3 yrs (annual) | 5 yrs (annual) | H Equity inception 4/30/04 (simple) | H Index inception 12/31/09 (simple) |
| Americans Hero Equity | +17.04 | +14.81 | +9.60 | +115.90 | N/A |
| American Hero Index | +22.79 | +16.62 | N/A | N/A | +75.10 |
| Wilshire 5000 Equal Weight (main benchmark) | +31.09 | +13.66 | +16.29 | +135.36 | +67.10 |
| ​S&P 500 Total Return (see note 4) | +19.34 | +16.27 | +10.02 | +84.68 | +63.28 |
---
Disclosures
Figures are shown as percentages (%).
An allowance of .6% per annum (60 basis points) for fees and/or expenses has been deducted from both models which reflects an estimate of fees charged by American Values Investments. Most financial advisors will charge additional fees. No fees were deducted from the benchmark return figures.
The primary benchmark is the Wilshire 5000 Index Equal Weight which contains over 6,500 stocks that trade in the U.S. including issues on the New York Stock Exchange (NYSE), NASDAQ Stock Market, and the American Stock Exchange (AMEX). It is often referred to as the 'Total Market Index' because it covers a wide variety of publicly traded companies. Performance assumes all dividends are reinvested; you cannot invest directly in the index. We use an "equal weighted" index as a benchmark because once each year we adjust all of our holdings so that each individual stock position represents an equal dollar amount (or close to an equal dollar amount) of the portfolio.
We believe the Wilshire 5000 Equal Weight index is a reasonable benchmark on which to evaluate the financial effectiveness of our individual equity selections. The S&P 500 Total Return Index is shown to give an idea of how an "equal weighted" strategy might compare to some of the more traditional "cap weighted" indexes.
The above figures were computed by a third party, Bridge Portfolio. They reflect the performance of our models which is not necessarily the composite performance of all accounts invested in these models.
One, three and five year figures are annual percentage returns. The "since inception" returns are simple, cumulative returns.
The figures are not audited and do not represent performance of individual accounts.
The performance is based on an investment of $100,000 at inception and includes market appreciation and/or depreciation and dividends.
The American Hero Equity Model is a concentrated (20-30 stocks) selected exclusively from the American Hero Universe, equal weighted representing at least 7 of 10 sectors as defined by Standard & Poor's. The stocks can range from small to large and from value to growth as defined by Morningstar. Any sector represented is at least 50% of the S&P 500 weighting and no more than 200%. No stock represents more than 5% of the model at initial purchase. The model is rebalanced annually. The stocks are selected based on a proprietary investment merit analysis based on 10 -15 fundamental matrices.
The American Hero Index Model consists of the total American Hero Company Universe of approximately 116 public companies. To be included in the American Hero Universe a company must score a minimum 380 out of 500 on a proprietary analysis of the company's corporate culture. The analysis focuses on the four key values of Integrity, Humility, Diligence, and Caring.
Past performance is no assurance of future results. Investing in equity markets involves risk; you could lose a significant portion or all of your original investment. All recommendations are based on our experience and may or may not have been profitable in the past, now or in the future. These performance figures may not reflect the impact that material economic and market factors might have had on our decision making if we had actually managed clients' accounts.