Here is our quarterly, expanded edition of American Hero News. It contains:
American Hero News Article
Investment Commentary
Research Update
Investment Performance as of June 30, 2012
If you have any comments or questions feel free to contact us.
Sincerely,
The American Values Team
July 2012
---
Placemark
July 16, 2012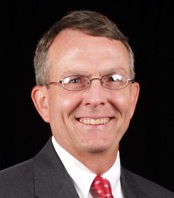 American Hero Portfolios have just become more accessible to financial advisors thanks to Placemark, a technologically advanced investment platform that interacts with numerous investment custodians. The technology allows investment advisors to access separate account managers in a similar fashion to mutual funds and ETF's. It may even mean the term "separate account manager" will no longer be the best description since Placemark has found a cost-effective way for multiple "separate" account managers to share the management of one account.
Placemark has already developed agreements with a number of well-known custodians including Charles Schwab, Pershing, Fidelity, and TD Ameritrade. There are also others. If you are a financial advisor and would like to find out if Placemark provides access to our American Hero Portfolios through your custodian feel free to contact us or Placemark's Advisor Support Group, 1.800.266.7615. Their website is www.placemark.com . Individual investors can ask their advisor or contact us.
Obviously, we, at American Values Investments, are excited and grateful that Placemark is now offering more investors a convenient and cost-effective way of owning American Hero Companies. These companies, along with their shareholders, are partnering to help America maintain and grow her position as a shining "City Upon a Hill" to the rest of the world.
Carter LeCraw, CFP
CEO, American Values Investments, Inc.
---
Investment Commentary
July 2012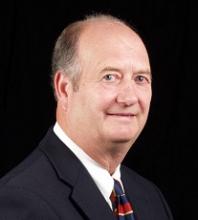 Once again the second quarter has not been kind to stock prices even though the economy inched forward. The media has, as usual, highlighted the lackluster performance of the economy and what could make it worse. Over the next few weeks companies will be releasing earnings reports for the second quarter and guidance for the second half of the year.
Coming out of the first quarter most companies were cautious about the second quarter, a bit more optimistic about the second half, and down right up beat about 2013. Analysts on the other hand have been much more aggressive with their projections. The market very well could react negatively to slowing corporate profits.
Historically the third quarters of presidential election years have been choppy with the fourth quarter usually being above average. 2008 was the worst performing presidential election year with most of the damage occurring in the fourth quarter. One theory is that companies and markets are waiting to see the results and are relieved when the election is over having more confidence in what to expect. Some investment managers let the presidential election cycle drive their strategy and make their major adjustments every four years.
Presidents certainly have some influence on the economic climate but markets are resilient and incorporate the political climate rather than fall in lock step. The long term view indicates that stock prices, especially those of American Hero Companies look to be fairly valued to undervalued. Stock market trends indicate that it is in the latter part of a 'range bound' market with a more positive trend on the horizon.
---
Research Summary
2nd Quarter 2012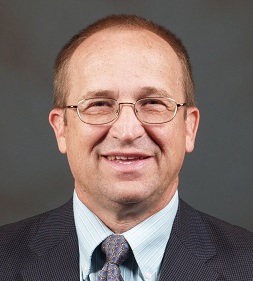 Benny Van Huss, research analyst
Am Hero Companies beginning of quarter 112

Companies considered during quarter 88

Companies gaining Am Hero designation 3

Companies losing Am Hero designation 1

Companies receiving annual review 40

American Hero Companies end of period 114

Approved American Hero Candidates 57
---
Investment Performance
6/30/2012

6/30/2012

1 year
(simple)

3 years
(annual)

5 years
(annual)

H. Equity inception
4/30/04
(simple)

H. Index inception
12/31/09
(simple)

Americans Hero Equity
+1.95
+20.03
+2.19
+71.33
N/A

American Hero Index

+.75
N/A
N/A
N/A
+34.98

Wilshire 5000 Equal Weight
(main benchmark)

-3.07
+17.82
+.94
+69.23
+20.15

S&P 500
Total Return
(see note 4)

+5.45
+16.40
+.22
+45.51
+28.64
---
Disclosures
Figures are shown as percentages (%).
An allowance of 1% per annum for fees and/or expenses has been deducted from both models which reflects an estimate of fees charged by American Values Investments. Most financial advisors will charge additional fees. No fees were deducted from the benchmark return figures.
The primary benchmark is the Wilshire 5000 Index Equal Weight which contains over 6,500 stocks that trade in the U.S. including issues on the New York Stock Exchange (NYSE), NASDAQ Stock Market, and the American Stock Exchange (AMEX). It is often referred to as the 'Total Market Index' because it covers a wide variety of publicly traded companies. Performance assumes all dividends are reinvested; you cannot invest directly in the index. We use an "equal weighted" index as a benchmark because once each year we adjust all of our holdings so that each individual stock postiion represents an equal dollar amount (or close to an equal dollar amount) of the portfolio.
We believe the Wilshire 5000 Equal Weight index is a reasonable benchmark on which to evaluate the financial effectiveness of our individual equity selections. The S&P Total Return index is shown to give an idea of how an "equal weighted" strategy might compare to other "cap-weighted" indexes.
The above figures were computed by a third party, Bridge Portfolio.
One, three and five year figures are annualized returns. The "since inception" returns are simple total returns.
The figures are not audited and do not represent performance of individual accounts.
The performance is based on an investment of $100,000 at inception and includes market appreciation/depreciation and dividends.
The American Hero Equity Model is a concentrated (20-30 stocks) selected exclusively from the American Hero Universe, equal weighted representing at least 7 of 10 sectors as defined by Standard & Poor's. The stocks can range from small to large and from value to growth as defined by Morningstar. Any sector represented is at least 50% of the S&P 500 weighting and no more than 200%. No stock represents more than 5% of the model at initial purchase. The model is rebalanced annually. The stocks are selected based on a proprietary investment merit analysis based on 10 -15 fundamental matrices.
The American Hero Index Model consists of the top scoring companies (currently 76) from the American Hero Universe (currently 122). To be included in the American Hero Universe a company must score a minimum (currently 375) out of 500 on a proprietary analysis of the company's corporate culture. The analysis focuses on the four key values of Integrity, Humility, Diligence, and Caring.
Past performance is no assurance of future results. Investing in equity markets involves risk; you could lose a significant portion or all of your original investment. All recommendations are based on our experience and may or may not have been profitable in the past, now or in the future. These performance figures may not reflect the impact that material economic and market factors might have had on our decision making if we had actually managed clients' accounts.