Dear ,
"American Hero Company News" continues with a few comments below on our newest Hero, LifePoint Hospitals. In addition, this issue includes sections oninvestment performance, research and a link to a short but gripping video, created by one of America's most successful fast food chains, entitled "Going the Second Mile".
If you would like to comment or join our mailing list feel free to email us at news@americanvalues.com.
The American Values Investments' Team
-September, 2010
---
LifePoint Hospitals, Inc.,
An American Hero Company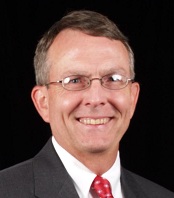 LifePoint Hospitals, Inc. (symbol LPNT) makes the following statement, "We must never sacrifice ethical and compliant behavior in the pursuit of business objectives." A moral "line-in-the-sand" statement like this shows that the management of this public company is serious about setting a high "values" bar for its internal operations. But they don't stop there. They have also developed a "High Five" list of principles which guide their actions and decision making. (click here to see the "high five"). These statements along with other important elements uncovered by our values-driven research process have earned LifePoint Hospitals the "American Hero Company" designation. Their "Hero" score of 404, out of a possible 500 points, ranks them 51 out of 122 American Hero companies. A company report is attached to the research section below.
As we all know words are cheap, the real proof is in the pudding. This is where our research process, and the leader of that effort, Benny Van Huss, is really put to the test. Discerning the true nature of a company is difficult, but our analysis has concluded that LifePoint Hospitals really does strive to "walk their talk". Several of their hospitals have been recognized by HealthStream, a medical research company, for high levels of performance in areas like, "inpatient satisfaction", "outpatient satisfaction", and "employee satisfaction". One hospital, Andalusia Regional, has been recognized twice in the past five years by Thomson-Reuters as one of the nation's top 100 hospitals.
But, with all of the positive qualities we uncovered there was one item, the Mercy Award, that especially seemed to reveal the heart of this company. This coveted annual award was named after a beloved former CEO, Scott Mercy. As one company employee put it, "His idea that compassion and a merciful spirit would set our company apart from all others is a belief that we strive hard to accomplish as we care for the people in our community." LifePoint's commitment to this award is concrete evidence of their belief in the importance of strong principles and values. (Click here to learn more about the Mercy Award and see the winner(s) for 2010.)
We remain grateful for American Hero Companies, like LifePoint Hospitals, who make a concerted effort to lead their businesses with solid values. By supporting companies like Lifepoint investors are providing capital for teams of dedicated individuals helping America to become that "City upon a Hill", envisioned so long ago by a fledgling group of starry-eyed immigrants.
Comments are welcome at news@americanvalues.com.)
---
American Hero Research Summary
Total American Hero Companies: 122

Newest American Hero Companies
LifePoint Hospitals (LPNT) click here for pdf report

United Natural Foods (UNFI)

​A

merican Financial Group (AFG)
Highest Scoring Heroes
Xilinx (XLNX)

Camden Property Trust (CPT)

Mid America Apartment Communities (MAA)
Well-known Heroes
Exxon (XOM)

J.M. Smucker (SJM)

Lowes (LOW)
---
American Hero Portfolio Performance *
| | | | | |
| --- | --- | --- | --- | --- |
| As of 8/31/2010 | YTD | 1 year | 3 years | 5 years |
| American Hero Equity | +5.31% | +18.41% | -4.31% | +1.56% |
| American Hero Index | +1.78% | N/A | N/A | N/A |
| S&P 500 (total return) | -4.62% | +4.91% | -8.66% | -.91% |
* Returns are annualized and computed before fees and expenses. Past Performance is no assurance of future results.
---
Going the Second Mile
It is a dramatization of the oft-quoted addage "Going the second mile". Contrary to many sceptics, I believe many American businesses, even today, use this concept as a way to serve their customers.